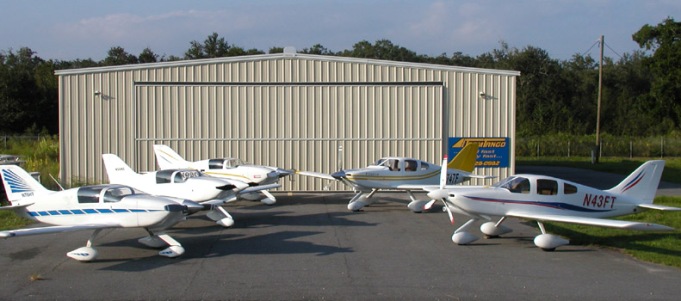 Welcome to Team Tango!  Our aircraft are second to none for both performance and quality.  If you are looking for a 2 seat or a 4 seat cross country cruiser we have a fast efficient machine to meet your needs.  Both cruise at over 200 mph.
"Speed isn't everything what about efficiency?"  When you're flying over 210 MPH on 10 gallons an hour, that is efficiency (over 20 mpg).  The foxtrot is getting 15 miles per gallon, that beats many SUVs.  When you start comparing airplane mileage AT CRUISE SPEED to automobile mileage you know you have an efficient product line.
Our aircraft employ modern fiberglass technology in high quality custom tailored kits.  Our original kits are very complete and manufactured to be built in 1000 to 1500 hours, this is a very fast build for a full size aircraft composite kit.  We now offer these fast build kits and even faster build kits.  When the FAA inspected our kits they said we could even do more under the FAA's "51% rule.  SO WE HAVE.  Now you can build an airframe kit in less than 500 hours.  Our goal is to get you in a superior product, as fast as possible, within your budget.  This philosophy is captured in our motto "Build Fast, Fly Faster".
or
Phone: 352-528-0982
OFFICE HOURS: Monday – Friday 9:00 a.m. – 5:00 p.m. EST
1990 SW 19th Avenue, Williston, Florida 32696
Join us at Team Tango
   build fast…..
                   fly faster !